In Educational Opportunities, The Cabbage Patch offers a range of educational programs designed to help each student achieve academic success. Our highly trained teachers and volunteers work with each member to set goals and work toward his or her highest educational potential. Our staff is also available to discuss school or educational concerns with parents.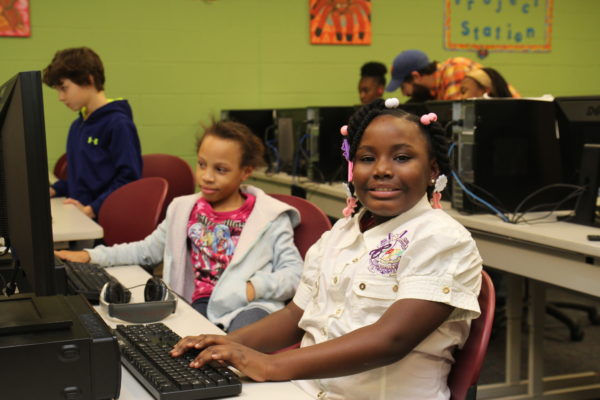 Core programs for students grades 1-12 include:
Supervised Study Hall (Homework Helper)
One-on-One Tutoring
Reading & Math Reading Readiness
Computer Instruction
Educational Games & Contests
College & ACT Preparation
Summer Educational Enrichment Classes & Camps

Photo by Depre photograpy
College Scholars Program
The College Scholars program is an extension of our Educational Opportunities program that supports capable and motivated youth and young adults in their pursuit of a higher education.
During the 2019-2020 school-year, 35 Scholars received approximately $313,000 in scholarships. This includes $85,000 in Cabbage Patch funding, approximately $188,000 through a partnership with the University of Kentucky (a minimum of $10,000 per student in annually renewable scholarships) and $4,000 through the Downtown Louisville Optimist Club. Our current college scholars are attending such colleges as Jefferson Community College, Western Kentucky, University of Louisville, Northern Kentucky University, Berea College, Fisk University, Clark Atlanta University, Black Hills State College and the University of Kentucky.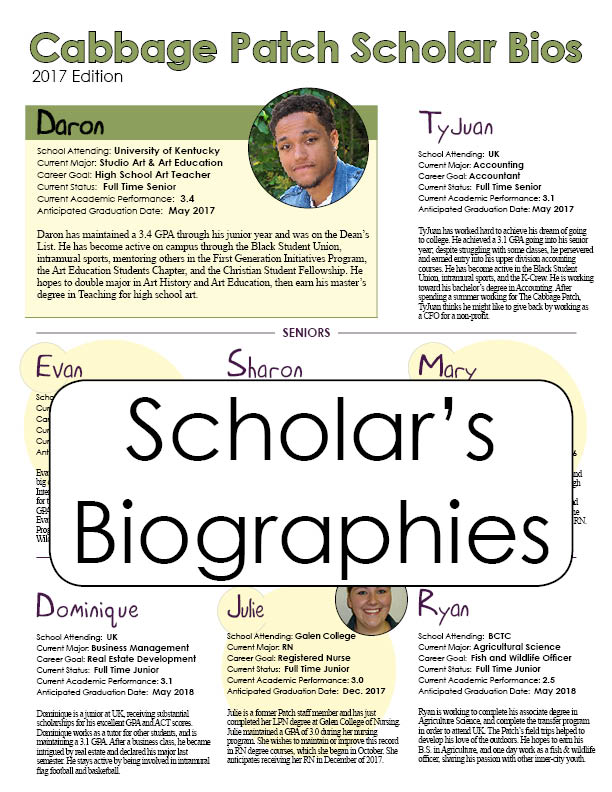 a little about our 2016-2017
group of college scholars