This Derby season, don't forget to plan something for the kids! We've been working on lots of projects at The Patch that you can do at home.
Derby Hats
What you need: Plastic or paper bowls, pie tins, newspaper, paint, glue, tape and embellishments like sequins, feathers, etc.
Cover the bowl or pie tin with glue and smooth newspaper over it. Use several layers with glue in between to get the look you want. A pie tin will make a wide brimmed hat while a bowl make a fascinator. Trim the newspaper to get the desired brim width. Paint your hat and add embellishments with glue and tape.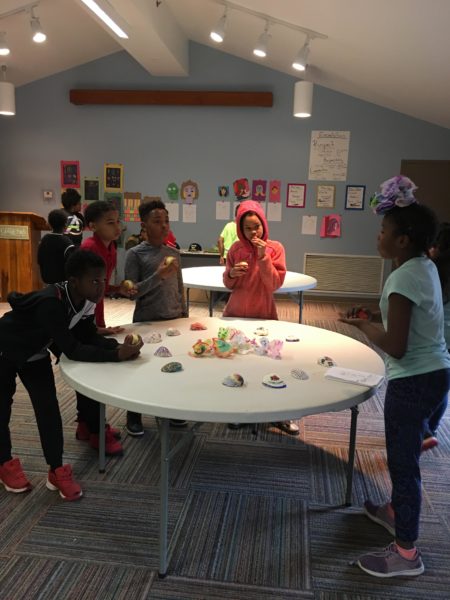 Horseshoe Garland
What you need: poster board, washable markers, spray bottle, water, coffee filters, glue
Cut your poster board into a large horseshoe shape. To make flowers, color the coffee filters with markers, spray with water to make the color bleed, let dry and twist the center to make a flower shape. Glue "flowers" onto the horseshoe. Hold a race and award the garland to the winner!
Our programs engage young people in constructive activities and foster positive friendships and confidence. You can help support us by volunteering or donating!